Real Madrid hits two birds with a stone by signing with Rudiger: Free and facilitates signing his friend
Real Madrid is focused on strengthening the defense for next season. The Whites know that with Marcelo and Vallejo gone, they will need new names in the defensive line.
Carvajal, Lucas Vazquez, Militao, Alaba, Nacho and Mendy will in principle be the ones who can continue, but Lucas and Mendy will not be ruled out if they receive a good offer.
In this case, there are only 6 players to occupy 4 positions, ideally to have at least 8 players for the defensive line. Real Madrid can add Rudiger, the Chelsea defender who will leave the London club at the end of the season.
The Chelsea centre-back is ending his contract at the end of this season, and he will leave the team free of charge, Thomas Tuchel himself has confirmed. The only question is where to go.
Real Madrid and Juventus seem to be the best teams to sign the German, but the emergence of another team is not excluded. On the other hand, Real Madrid's contract with him may lead to Alaba moving to the left-back position, a position he already knows from Bayern Munich and the Austrian national team.
Real Madrid can hunt in London
Rudiger's arrival may attract a new star name: Reece James. The Chelsea full-back who made great impressions after his impressive performances at the Bernabeu, and could be the addition that will finally strengthen the right-back position.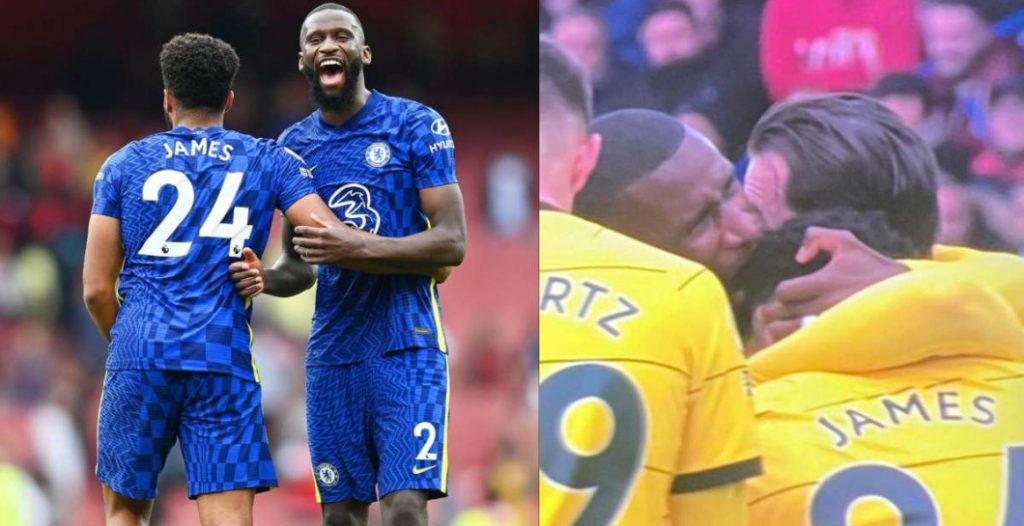 Rudiger and James have a very good relationship, with the German center back even biting James' head at one of the goals. Rudiger's arrival could make it easier for Real Madrid to sign the England full-back.
Source: Defensa Central