Tajkunova kći iz Života na vagi pohvalila se novim BMW-om i Rolexom: "Bravo ja"
Foto: Instagram



LUCIJA ŠARIĆ, bivša natjecateljica showa Život na vagi i kći sesvetskog tajkuna Marijana Šarića, pohvalila se na svom Instagram profilu skupim rođendanskim poklonima.



Pored fotografija novog bijelog BMW-a i sata marke Rolex, Lucija Šarić je napisala: "Ovaj rođendan ću pamtiti cijeli život."




U nastavku je napomenula da si je poklone kupila sama:



"Ovo je dan kad sam sama sebi ispunila najveće želje i to svojim trudom, radom i, usudila bih se reći, dobrim idejama.



Ajde da i ja jednom čujem to od sebe – bravo ja."



Dodala je i kako se ništa od toga ne bi ostvarilo bez njenog zaručnika Marka, s kojim je u vezi od 2020. godine.




Osim novim skupim autom i satom, Lucija se pohvalila i, kako kaže, rođendanskim noktima.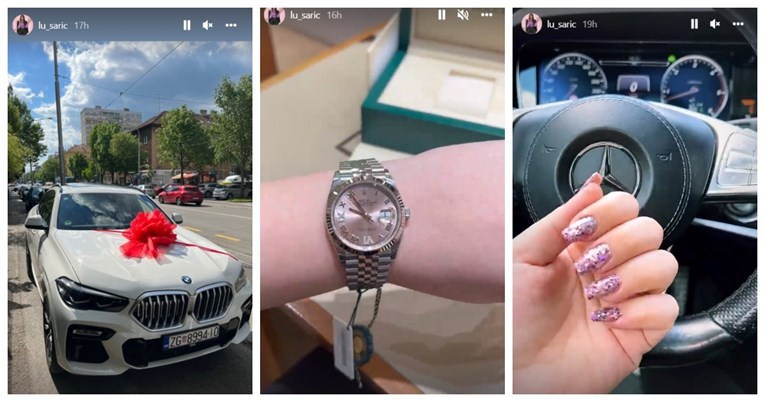 (index.hr)